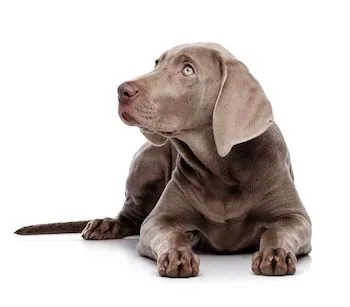 As Michigan and America's oldest, privately operated veterinary hospital, the staff at Patterson Dog & Cat Hospital takes an extraordinary amount of pride in offering more than 175 years' worth of the highest quality, compassion-driven veterinary care for your dog or cat. Our goal is to provide a place where Detroit pet owners can feel confident that we have their pets' best interests at heart. We have a long tradition of caring for pets from puppy- or kittenhood through the senior years, and it has earned us the trust of countless families and their animals.

But it's not just our history that sets us apart. Our downtown Detroit location and the longevity of our staff also make a difference to our clients. We are committed to the people and pets in our area. Many of our veterinary staff members have been with the hospital for more than a decade, and we've developed long-term, caring relationships with our clients—of the canine, feline, and human variety.
We appreciate your interest in Patterson Dog & Cat Hospital. We invite you to learn more about our history,our doctor, the quality services we provide, and how you can become a new client. We look forward to building a relationship with you and your pet, and to providing a lifetime of quality care for your animal.
Covid-19 Appointment Protocols
Due to the pandemic, we are still performing appointments "curbside." When you arrive for your appointment, give us a call at 313-832-7282 to check in. The receptionist will take down your cell phone number and locate an available assistant for your pet's appointment. When the assistant is ready, they will call you back and take a medical history about your pet over the phone. When the assistant is ready, they will ask you to bring your pet right inside our front door. If your pet is on a leash, you can attach the handle of the leash to the clip on the wall by the yellow sign that says "Dog leash hook up." If your pet is in a carrier, you can place the carrier on the table. Leave any lab samples and/or paperwork on the table as well. Then, you will return to your car to wait while the assistant brings your pet into the hospital to see the doctor or technician. Once the veterinarian has done the physical exam, they will call you to discuss the findings and answer any questions you may have. Once they are finished, the doctor or technician will have the receptionist call you to take payment over the phone. When they are done, the receptionist will ask you to drive around to the back of our building. Our back door has two potted plants on either side. There, the assistant will meet you with your pet and any products going home with your pet. If you have any further questions about our Covid-19 safety protocols, feel free to call us anytime.

Email: [email protected]
Fax: 313-832-4990


Cancellation and No Show Policy
When we schedule an appointment for your pet here at Patterson Dog and Cat Hospital, we have set aside a special time period for the care of your pet. Whether it is a routine physical, a health issue or a recheck, we want to be able to spend all the time you need to have your pet's health needs met and your questions answered. We don't "double book" for that reason. When you schedule an appointment no one else will get that time. Sometimes an emergency or a complicated medical issue gets in the way of our schedule, but we still try our best to see you as scheduled.
In order to be respectful of the medical needs of all patients, please be courteous and call the hospital promptly if you are unable to make an appointment. We would appreciate 24 hours notice whenever possible. If we are closed, you are welcome to leave a voicemail. Then, this open appointment time will be available to someone who is in urgent need of care.
A failure to be present at the time of a scheduled appointment will be recorded in the client's chart as a "No show". If there are three recorded no shows, we will require a payment up front for the office visit fee over the phone with a credit card when scheduling further appointments.
We appreciate your cooperation and commitment to help every client have an efficient visit to Patterson Dog and Cat Hospital.